SISEL International

Ever wonder what SISEL stands for?  SISEL is an acronym for Science, Innovation, Success, Energy & Longevity
Once in a while, about every decade or so, a company comes along in the MLM industry that changes everything. In the 50's it was Interlight and Amway. In the 60's it was Mary Kay and Avon. In the 70's it was Shaklee & the 80's Herbalife & NuSkin came along.  SISEL is ranked the #1 home business opportunity of this decade.
The name "SISEL" (pronounced "sizzle") with Tom Mower Sr. at the helm, continues the Mower Mission: all of SISEL's products are 100% toxin free, green & environmentally safe.
Why Is SISEL Such A Power House?


Tom Mower, a 25 year MLM veteran, built his former company, Neways, into an international GIANT reaching almost a billion dollars in revenue, then sold it in 2006.  He started SISEL International, investing over $100 million of his own money into the state of the art manufacturing facility! 
SISEL International is being hailed "the greatest home business opportunity of all time."  This debt free, privately held giant is poised for massive momentum in a time when most network marketing companies are cutting corners & going under.
SISEL's core products are referred to as "The Triangle of Life" consisting of a powerful seaweed-based immune builder called FuCoyDon, a broad spectrum antioxidant and trace mineral product, called SpectraMaxx.  The flagship product Eternity is a trans-resveratrol based liquid nutritional beverage that is currently gaining serious momentum.
SISEL also has an exquisite 100% Toxin Free mineral makeup line called Timeless Minerals and many other great products in the nutritional supplement and personal care arena.  All of which are formulated and manufactured in SISEL's 400,000 square foot manufacturing plant to tightly control quality.
SISEL Manufacture's For Over 100 Companies
Why? You may ask.  Simply sustainable & long term security to continue massive growth and international expansion.  Imagine owning a debt free company where other companies pay for yours!  By manufacturing for additional companies, SISEL is able to focus great resources on expanding their own product lines, opening countries & paying distributors!  Not to mention knowing exactly what the competition is up to.  These other companies pay for the lights, SISEL takes the lower overhead and passes those savings on to the distributors through a dynamic compensation plan.
Because SISEL manufactures all of their own products there is huge profit potential.  With a Global Seamless hybrid plan, SISEL's compensation plan is ready for you to build world wide starting today.  With a 50% fast start bonus & the ability to create an international client base, SISEL is poised for tremendous growth.  At any given moment there about 4000 legitimate MLM companies to choose from.  Ranked by sales only, SISEL quickly advanced to 19th in their first year!  The company was 1 of only 2 MLM companies that experienced growth in 09′ in Japan.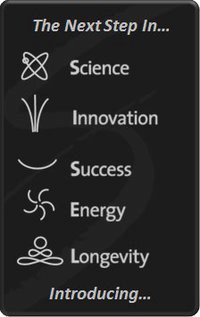 SISEL has the largest pharmaceutical grade manufacturing facility of its kind in the U.S., upholding the highest standards; containing R&D staffing 15 full time chemists, food scientists etc.  Quality control requires every raw ingredient be quarantined till tested for toxicity.  SISEL does this because suppliers are not required to label "added or tramp" ingredients, such as parabens, (an estrogen mimic – found in breast cancer tissue) usually added to organic cranberry powder, etc. to keep it fresh during shipping.Another extreme but important safety precaution taken with the Timeless Minerals Make Up Line, which makes it the only mass produced 100% toxin free mineral make-up line on the planet, is that ALL minerals are washed and stripped of heavy metals like lead and cadmium BEFORE being used to formulate make up.
Because these practices are costly as well as time consuming, most manufacturing companies NEVER enforce them, after all, they are not required to.  Most personal care products we use today greatly over-promise and under-deliver.  The cap on the bottle costs more than the ingredients and we buy the one that has the coolest label. Until that marketing strategy no longer works, why fix it.
SISEL is your chance for success in home based business.

SISEL launched in the U.S. in 2009 &  is currently in 30 different countries.  Again showing the companies expertise with over 25 years of experience in the industry, Tom Mower Sr. and his team of experts have been here before, only last time it took 18 years to attain what SISEL has in just under 36 months.
Timing is everything, see you on the beaches of the world!
Red Pill or Blue Pill,
Jack Walker
541-263-0314