Top MLM Company; SISEL International Launches A Skinny Idea & Creates Massive Momentum
It is not easy to become a top MLM company, but SISEL has done it in record time.  So what is the skinny idea that is launching Sisel International into massive momentum?  Weight loss, that's right, only this time its the most effective truly all natural weight loss lollipop on the market. Slender Pops are quite possibly the biggest game changer in the history of network marketing. Several Network marketing leaders have joined SISEL ranks due to this one product alone.  This little, revolutionary weight loss lollipop is the greatest lead in to a company that will be a household name in a very short time. So if you haven't heard of SISEL International you soon will. Make sure you don't let this giant get away.

The Top MLM Company SISEL International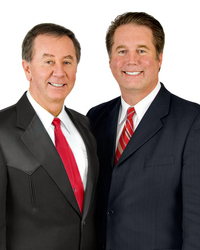 With expert leadership and over 25 years of experience, Sisel International quickly bacame a top MLM company and is a real dream come true in the MLM Industry. Sisel offers many industry firsts;
1. It's the first time an owner of a top five company has ever started over. Tom Mower Sr. former owner/creator of Neways launched SISEL International in 2008.
2. It's the first time that a network marketing company has ever started out so massive. WIth over 100 million dollars invested, SISEL is debt free &  has a state of the art 400,000 sq. foot manufacturing facility (Supra naturals) that produces products for several other company's.
The Mower mission continues, to provide science backed, powerful toxin free product lines that include, a full line of toxin free mineral based make-up, personal care products, liquid nutritional's, and household cleaning products. This company is set up a bit differently, it is a dynasty trust, it will never be publicly traded  or take on debt; ensuring longevity!
If you are looking for a top MLM company with long term stability & leadership, join the momentum with SISEL International.
Jack Walker
541-263-0314